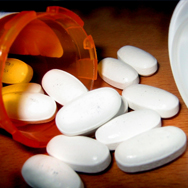 Through our experience, our innovative approach of business, our people and infrastructure we provide our customers & principals the highest level of services.
NOOR AND COMPANY integrated infrastructure includes refrigerated storage capabilities for distribution of temperature-controlled products
A fully computerized management information system ensures efficacy and efficiency in data analysis, billing, inventory control and order processing.
Our distribution manager with their two Assistant always their for manage the urgent supplies and evening supplies on time and give full satisfaction to our internal and external customers
We have 3 fully furnished meeting rooms, which have been completely reserved only for field staff of our reputed principals they can easily discuss all matters in their schedule meeting.
With the help of I.T solution team we daily provide all type of sales (AREA WISE / COUTOMER WISE / PRODUCT WISE / TERRITORY WISE / DIVISION WISE)

• Ware house
• Distribution department
• I.T Department Invoicing
• Collection Credit and Risk Management
• Sales Force
• Supply Chain Management